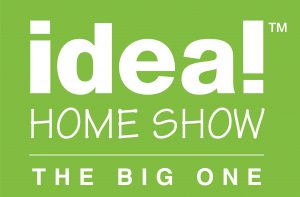 Trade shows are on their way back in Atlantic Canada and so is the Nova Scotia Spring Ideal Home Show!
Face-to-face interactions with clients and colleagues are much more meaningful and we are incredibly excited to be able to welcome you back to Spring Ideal 2021. We will continue to work in partnership with the government, our event facilities, and you – our valued exhibitors – to ensure we present a safe and comfortable setting for you to showcase your business.
Master Promotions Ltd. and the Halifax Exhibition Centre have worked diligently with the Province of Novia Scotia to develop a safe operational plan for exhibitions at the facility. As a result, we will have protocols in place during the Saint John Home Show to ensure a positive and safe experience for everyone involved. Below you will find some information on our safety plan for the event. If you have questions that are not answered here, please reach out to a member of our team at any time!
Participation will be from the Atlantic Provinces only – including exhibitors and attendees.
Masks will be mandatory within the building at all times, except when seated in the restaurant area for eating and drinking.
The floor plan will be modified to allow for one-way traffic and wider aisles. Attendees will flow through the show in social distanced "cohorts" of 200 people, following a directional plan.
For larger/bulk booths, show management will help ensure your floor plan is compliant. For smaller booths, there will be protocol provided for you to arrange your booth and - as always - we'll be there to help you.
Additional event staff will be on duty to assist with traffic flow and monitor social distancing.
Contact tracing will strictly enforced by show management.
Hand sanitizer stations will be located throughout the facility. Exhibitors are also asked to provide their own hand sanitizer available for attendees to use at each booth.
If your booth includes a structure, you may admit one "bubbled group" at a time. We ask that you please clean high touch areas frequently.
We will have lots of show staff available to direct traffic, answer questions, and help attendees feel safe and informed.
And of course, regular hand washing, sanitization, and social distancing will be promoted with signage and floor decals.
Still have questions? Reach out to a member of the show team for assistance. 
Denise Miller - dmiller@mpltd.ca | 506-658-0018 | 1-888-454-7469
Terry Wagner - twagner@mpltd.ca | 506-658-0018 | 1-888-454-7469
Kate Stilwell - kstilwell@mpltd.ca | 506-658-0018 | 1-888-454-7469